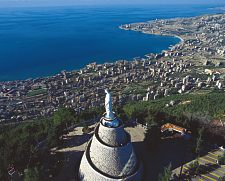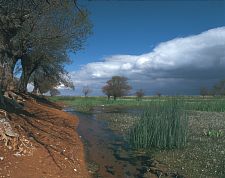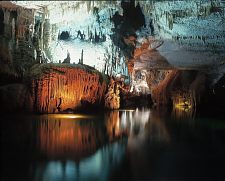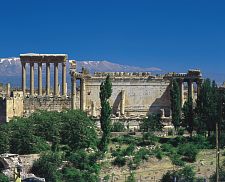 Can Beirut Make Another Comeback?

By JENNIFER CONLIN

The New York Times | Journeys - August 6, 2006


BEIRUT is back," Silversea Cruises recently announced on its Web site, promoting its Mediterranean voyages with stops in the Lebanese capital. "One of the best party destinations in the Middle East," declared the British edition of Condé Nast Traveler. Travel & Leisure just named Beirut one of the "Top 10 Cities in the World" (a distinction it shared with Florence and Sydney, among other travel hot spots); the third Time Out Beirut was recently published; and a brand new Lebanese government tourism Web site had just been started, proclaiming the country "a well-kept tourist secret that begs exploration." Meanwhile, the chef Anthony Bourdain was in Lebanon in July preparing an episode of "No Reservations," his show on the Travel Channel.

Then, as Mr. Bourdain, who was in Beirut on the day two Israeli soldiers were kidnapped by Hezbollah, said in phone interview last week, "Everything went sour."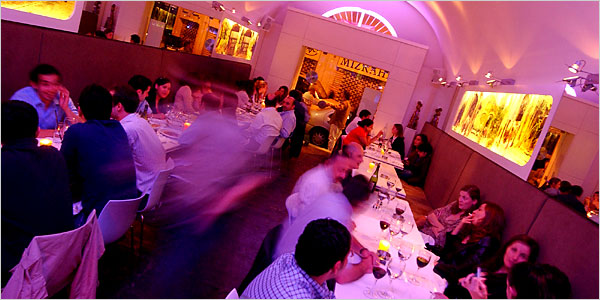 SRI International, a nonprofit research and development organization that has been working with Lebanon to develop its tourism, says that 1.6 million visitors were expected in Lebanon by the end of this year, breaking the previous record of 1.4 million in 1974. Just as Lebanon was shedding its image as a war-ravaged danger zone and benefiting from the rebirth of its tourism industry, its hopes of once again becoming a major tourist destination have abruptly been short-circuited.

"In the last three or four years, Beirut truly regained its mantle as the 'Paris of the Middle East', " said Ian Bradley, a spokesman for the Association of Independent Tour Operators, an organization that represents 156 British-based operators. "It has Old World charm, mountains, beaches and incredible ruins."

John A. Mathieson is a director of SRI International, which has been working with Lebanon since 1998. "Lebanon had made an enormous recovery following the civil war and were attracting tourists from both the East and West," he said. "We have no doubt that the sector will rebound, but recent events could have a devastating impact."

They have already. Silversea called off plans to stop in Beirut and is rethinking its coming cruises to Lebanon, Condé Nast Traveler has posted a travel warning on an article about Beirut on its British Web site, and tour operators have for now abandoned expansion plans into the Lebanon. According to Mr. Bradley, four of his association's members — Cox & Kings, Explore Worldwide, Andante and Sunvil — have dropped Lebanon from their itineraries. "With the Foreign Office advising against travel there, everything has to be canceled for the foreseeable future," Mr. Bradley said.

According to Lebanon's tourism ministry, the Lebanese economy had only recently started to bounce back from an 11 percent decline in the number of tourists after the 2005 assassination of the former prime minister, Rafik Hariri. By the end of this year, the ministry was hoping to generate nearly $2.5 billion from tourism, which United Nations figures show as the largest sector of the country's gross domestic product.

"The city was full of young, beautiful party animals, sexily dressed," Mr. Bourdain said of the two days he spent wandering around Beirut before the bombing forced him inside. "Everyone was speaking different languages — French, English, German and Arabic. It could have been South Beach, Miami."

It wasn't only Beirut's nightclubs and restaurants — some of them built along the Rue Monot, part of the battleground of Muslims and Christians during the 15-year civil war that started in 1975 — that Lebanon had going for it. The Faraya-Mzaar ski resort, with its high peaks and treeless landscape, was being promoted as a "see and ski" experience by Crystal, a leading British ski company. Crystal says it has stopped selling packages to the resort, which has a peak at 8,000 feet, an Inter-Continental Mountain Hotel and Spa and, as Crystal's Web site describes it, a "high-altitude hip party scene" — all only about 25 miles north of Beirut. "We will keep a close eye on the situation," said Melvin Westlake, a Crystal spokesman, adding that part of the problem is that skiers must fly into Beirut to reach the resort.

CERTAINLY, whether it was for the Beirut night life, the growing skiing scene or the increasingly popular wine tours in the Bekaa Valley, there were signs that tourism was increasing sharply. This summer, British Mediterranean Airways, a British Airways partner, added an eighth flight to its weekly schedule between Beirut and London. "We have been flying there for 12 years, but this year it has been an exceptionally popular destination," said Alexandra McHaines, a spokeswoman for the airline, adding that more tourists had been joining the business travelers on their flights. "We are keen to get back in there," Ms. McHaines said.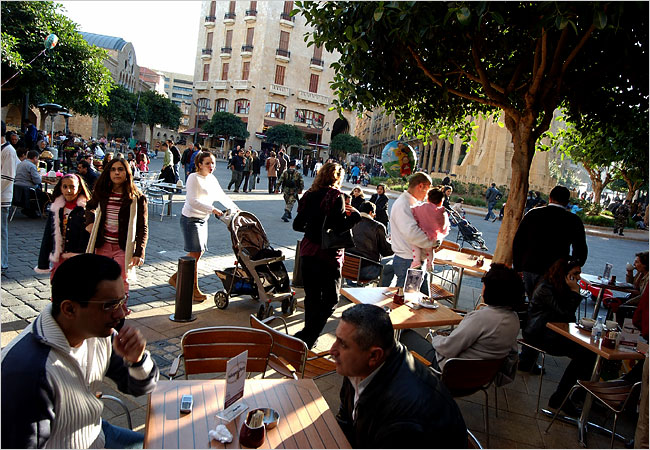 Similarly, the Four Seasons company, which has a hotel scheduled to open late next year in Beirut, still plans to complete construction. "Our Beirut hotel is still very much on the project pipeline," said Elizabeth Pizzinato, the company's vice president for public relations. "We go into projects with a long-term view, and once we commit to them we stay with them," she said. "After 9/11 we were one of the few hotel companies that did not stop any of our projects."

Paul Mathews, president of Ecosign, a mountain-resort design company based in Whistler, British Columbia, is also optimistic. His company is involved in what could become Lebanon's largest tourism project — two mountain resorts that will cost more than $2 billion. "I spoke to our Lebanese clients last week," he said. "I thought they might want to cancel now, but the fact that they do not is indicative of their confidence and greater long term vision for the country." Mr. Mathews said he was still working toward a 2011 opening of the resorts.

Katherine Johnston, an SRI International economist, said that many of the tourists in Lebanon during the last five years had been from the gulf states. "After 9/11 it was often easier to travel here than other places, and they have their own issues in their states and are used to eruptions," she said. "If there is a meaningful peace and a resolution of the situation in Lebanon, tourists from those areas will come back. But it will take longer for them to get back tourists from Europe and the U.S."

Mr. Mathews of Ecosign said his proposed mountain resorts were also primarily aimed at the Arab market, and he was positive about the future. "Lebanon is Arab speaking but not Arab thinking, which makes it a great vacation spot for the Arabic world," he said.

"The tourism industry will definitely come back," said Warren Singh-Bartlett, the Middle East correspondent for Wallpaper, the British design and travel magazine, which published a major article on Beirut in its June issue. "I think you will see some tourists come back out of solidarity for Lebanon and what it has been through."

A statement on Time Out Beirut's Web site now reads, "We are hoping for a fast recovery and rest assured we will come back stronger and bolder." Mr. Mathieson of SRI said: "The Lebanese tourist industry is very resilient. They know how to adapt and recover and will do it again."

Or as Mr. Bourdain said, "If Syria, Israel and Iran would just leave them alone, I think they would rebuild and start the party all over again."