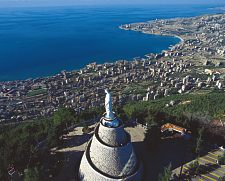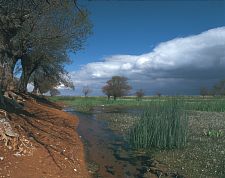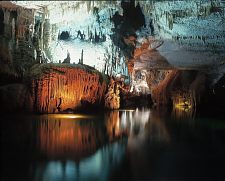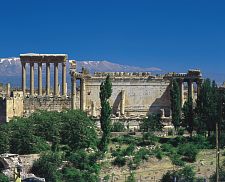 LEGAL DISCLAIMER
PUBLICATIONS DISCLAIMER
DEMOCRACY IN LEBANON and its family of organizations (The Center for Democracy in Lebanon, Citizens for Democracy in Lebanon and democracyinlebanon.org), and their affiliates, officers and agents, hereafter referred to as the "Site" are not responsible in any capacity for, do not warrant and expressly disclaim all liability for any content whatsoever in, and in particular without limiting the foregoing, the accuracy, completeness, effectiveness, quality, appearance, ideas or products, as the case may be, of or resulting from any statements, references, articles, positions, claimed services or advertising, express or implied, contained in any Site publication, all such responsibility being solely that of the authors or the advertisers, as the case may be.
This site contains a database of government and non-government related documents, including Bulletins, Magazine/Newspaper Articles, Presentations, Program Summaries, Project Summaries, Strategic Plans and Technical Reports (hereinafter "Documents").

Additionally, the views and opinions of any author expressed in any Document do not necessarily state or reflect those of DEMOCRACY IN LEBANON.

THE INFORMATION, INCLUDING DOCUMENTS PROVIDED IN THIS WEB SITE IS PROVIDED "AS IS" AND NEITHER DEMOCRACY IN LEBANON NOR ANY OF ITS MEMBERS, AFFILIATES OR AGENTS, MAKES ANY WARRANTY, EXPRESS OR IMPLIED, OR ASSUMES ANY LEGAL LIABILITY OR RESPONSIBILITY FOR THE ACCURACY, COMPLETENESS, OR USEFULNESS OF ANY SUCH INFORMATION DISCLOSED IN ANY DOCUMENT, OR ANY ARTICLE OR REPRESENTS THAT ITS USE WOULD NOT INFRINGE PRIVATELY OWNED RIGHTS.

WEBLINKS DISCLAIMER
Some of the documents on this server may contain live references (or pointers) to information created and maintained by other organizations. Please note that the site does not control and cannot guarantee the relevance, timeliness, or accuracy of these outside materials.
The site links to external sites that help perform the site's mission:
Links to external servers do not imply any official endorsement of the opinions or ideas expressed therein, or guarantee the validity of the information provided. Links to commercial sites are in no way an endorsement of any vendor's products or services.
Links will be provided to external servers that are managed in a professional manner (i.e., it is fully operational, is available most of the time, does not serve inaccurate information or obscene graphics, etc.).
This server will not link to external servers if such a link would appear to provide an official endorsement of a legally prohibited activity.